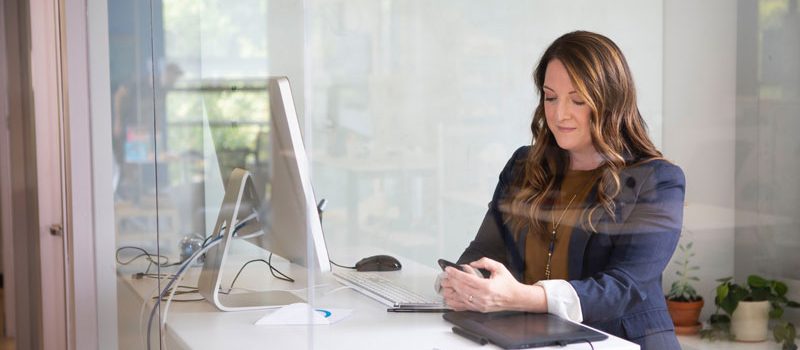 6 ways to stay organized and be efficient during your job search
As you are working on your job search, you should always stay organized with all your job applications. It involves a lot of time and to keep track of. You don't want to miss any opportunity on deadlines, follow-ups and confusion between appointments, etc.  Here are 6 ways to stay organized and maximize your job search efficiency:
Track your applications and processes
The number one thing you should start doing is to keep a record of all your applications in a document or application. It is very helpful since this will allow you to know when you should do a follow up when needed and other things. Additionally, if you get a call from a company that you applied to a month ago, there are chances you might have forgotten about them. If you have a file containing all the info, you'll able to pull out information within seconds.
Spreadsheet:
It's one of the most common and most effective ways to stay organized with things like this. For every job application, you can add a row for the company's name, application date, job title, the link to the job description and careers page. If you want to be extra cautious, you can even paste in the whole job description so you can have it as a reference if it ever gets taken down.
Pro tip: If you made it to the interview stage, you can add more information such as the hiring manager's name and contact information, salary, follow-up dates, interview dates and notes.
Google Drive or Outlook OneDrive:
If you prefer to have your documents at your fingertips wherever you go, use Google drive or Outlook's Ondrive. You can still be able to build your spreadsheet on your mobile and use their calendar for any appointments.
Project management tools: 
If you think about this whole job search shenanigan, it's almost like a project management role and that you prefer to use something more advanced or visually appealing than excel, project management tools like Asana, Trello or Monday.com are great ones to use! You just need to drag and drop each task and progress to track down all your sent applications.
Set up your inbox and files
Aside from having a spreadsheet for your applications, you will also have to be very organized with your inbox. While you are applying to many companies, you will have a lot of back and forth emails. If you haven't got a system in place for your emails, things can get confusing as you will get a lot of back and forth conversations with different companies.
One of the recommended ways to stay organized with your inbox is you should set a folder named "Job Search". Within the folder, you can open multiple folders, labelling them as "Applications", "In-person interviews", "Phone Interviews". Within those folders, you create separate ones and label them by companies and the positions you applied to.
If you sent out different versions of your resume, portfolio and cover letter, make sure to classify them in the right company folder too. When you apply to different positions, it is recommended to tailor your application documents to the job description. Therefore, it is important to file your attachments or documents correctly. It will make it easier to pull up those applications at any time.
Subscribe to job alerts:
Many job search sites offer the option to set job alerts. When you set up for these alerts, you are able to start receiving job newsletters with the subject you are subscribed to. You can subscribe to job categories as broad as, Accounting, or as precise as you like, e.i. Tax specialist. This will help you save a lot of time by receiving all these alerts to your inbox and use it to focus on more important things.
Use job search sites & recruitment agencies:
There are many job sites and recruitment agencies you can use for your job search, such as: LinkedIn, Indeed and Monster. These sites may already have a built-in system where you can set up job alerts or save your search in one place.
Apply through careers pages directly:
It is recommended to do your job search in the traditional way: visiting companies careers page and apply through there instead. As much as job sites like Linkedin and Indeed, there is a bigger chance your job application might not get reviewed because most likely there are hundreds of applicants submitted before yours.
Therefore, to save yourself more time and to make more "meaningful" applications, you should bookmark careers page links and apply directly through there. You will be able to learn more about the companies and also apply to more valuable openings.
Simplify your job search:
There are many ways to stay organized, but it is also important to simplify the task. Focus on quality over quantity. Job search it's not about applying blindly to all jobs that you find under the same search term on Indeed. Apply to the jobs that you are qualified for and make the application count by sending in a personalized cover letter, resume and portfolio.