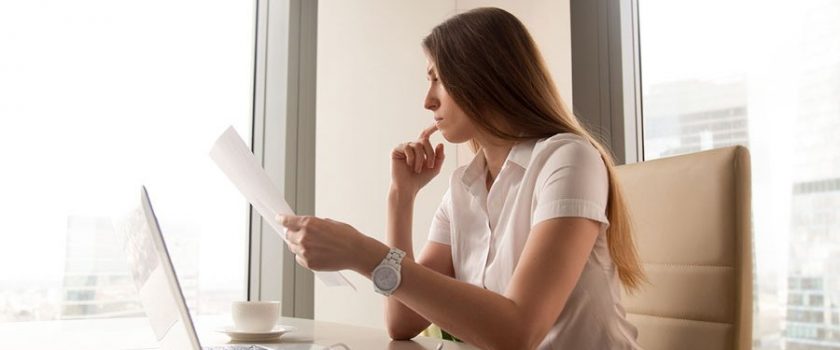 5 reasons why candidates are ghosting you (no shows)
Before diving into the subject, what exactly is "Ghosting"? Well, according to the Urban Dictionary, ghosting is:
"When a person cuts off all communication with their friends, the person they're dating, or society in general with zero warning or explanation. Ghosting can involve avoiding friends' phone calls, staying off social media, and avoiding people in public."
From a professional point of view, it can also mean avoiding all interactions with a recruiter, a contractor or a hiring manager like not replying to emails, phone calls, and even omitting from paying invoices.
Ghosting has become common in the recruiting industry. According to a survey conducted by a market insight firm called Clutch, nearly half of job seekers feel it's fair to ghost a potential employer. Not only is this trend disrupting the hiring process, but because of this phenomenon, recruiters need to line-up twice as many applicants to prevent no-shows and being ghosted during the process.
So, what is Ghosting in the Workplace?
According to our recruiters, these are the main scenarios:
Not showing up for an Interview – this occurs when candidates do not show up to scheduled interviews and can happen at any stage during the hiring process
Not showing up on the first day – this occurs when candidates signed the offer but don't show up on the start date.
Quitting without notice – this is when an employee just decides to quit without any notice.
Before you say "wow, people are so unprofessional nowadays!" professional ghosting isn't a new thing in the employment world. Employers have been ghosting candidates for years, long before the term "ghosting" started to trend! Here's a simple example: when job seekers don't get any follow-ups or closure after applying or after an interview.
Today the tables have turned, employers are now the ones who get ghosted the most. With the low unemployment rate, we have today in North America, job seekers hold more power than employers for the first time in years. It allows job seekers to be more selective with job offers. In other words, job seekers can easily walk away from yours if their values and the offers are not meeting their expectations. Most often, they may have many different offers to choose from.
Here are some numbers to put things in perspective:
According to Human Resources Director America, 83% of employers have been ghosted by a candidate. Ghosting happens across all generations, experience levels and industries. Based on Indeed's survey, these are the most common reasons why candidates ghost employers according to more than 4,000 job seekers:
40% received another offer
22% said the salary wasn't up to par
15% were unsatisfied with the benefits package
13% mentioned poor communication with the recruiter
Here are 5 things employers should think about when it comes to their recruiting strategy and how they can improve it.
Lengthy Interview Processes
The candidate experience is very important, and the interview process is part of it. The interview counts as the first impression of the company. If the interview process is lengthy and disorganized, the candidate perceives this as a disorganized or an incompetent organization.
While we are experiencing a high demand for talent, the best candidates are off the market for an average of 10 days. They usually receive multiple competitive offers at once, so they won't make an effort to go through a longer recruiting process. According to Glassdoor, an average interview process takes 23.7 days. If longer, the candidate has the impression or concludes that they are not the top pick of the company or they moved to the next step with other companies and offers.
Additionally, Robert Half reports 46% of candidates start to lose interest in a company and start to focus on others if they haven't heard from them for a week or two. If you as an employer take longer than expected to get back to a candidate, reassure them that you haven't forgotten about them. Send an e-mail or a text message to remind them that they are still in the process.
Poor Communication
Employers expect candidates to come in for an interview on time and prepared. However, many employers fail to do the same. The first impression of the company is reflected during the interview process. When this happens, the candidates might take it as if the company doesn't respect their time. As a result, it could cause the candidate to be hesitant to move forward with the hiring process.
Tips for employers: To avoid miscommunication within the hiring team, the HR department should schedule and lead an intake meeting where it ensures hiring managers that are attending the interviews are on the same page. It will help to create an expectation around their role during the process. It helps to have a more flawless and organized hiring experience for the candidates.
Not living up to core values & work culture
Core values are very popular nowadays. Companies showcase the words through their office, handbooks and careers page to attract talent. Core values aren't just buzzwords. They're the foundation of an individual or organization. A competitive compensation package is not the most important thing for today's candidates. Job seekers want to work with a company where their work is meaningful while learning new things. In Glassdoor's 2019 Mission & Culture Survey, 22% of candidates expressed culture and values matter most to them. Only 12% said compensation and benefits were most important.
One of the ways to show candidates your values and culture is through responding to online reviews written about your company. Online company review sites such as Glassdoor and Indeed are some of the most visited ones. Employers should answer both negative and positive reviews. As you answer the negative ones, it gives you a chance to show that your organization cares about making adjustments according to reasonable feedbacks. Otherwise, it's an opportunity to counter reviews that are written out of anger.
Keep in mind, most job seekers will consult company reviews during the hiring process. If the company does not thank and reply to positive or negative feedback it receives on review websites, it could penalize them. According to a Glassdoor survey , 62% of job seekers say their perception of a company improves after seeing an employer respond to a review.
Pay attention to your onboarding process
The first impression should extend beyond recruiting and hiring. SHRM reported that "20% of turnover happens within the first 45 days of starting on a new job", due to a bad onboarding experience.
A thorough and well-designed onboarding program can transform their onboarding into a continuous learning experience. When new hires are receiving relevant information to get them up and running, it can impact employees to loving your company or leaving it.
Other than the onboarding program, managers play a huge role. The manager should show that they care about new hires while spending time with them during the process and giving them support when needed. No one wants to feel like they are just left in the wild.
Think beyond salary
When a company puts more emphasis on the salary, candidates have the tendency to perceive it as if the company has nothing else to offer, like growth and work balance for example. According to CBC, about half of the millennials would rather choose meaningful jobs than a $9,000 pay raise. Factors like work-life balance, recognition, and being challenged are what they consider mostly. On the other hand, these are the common reasons as to why most people quit their jobs.
Luckily, all these things can be changed. As an employer, you have the power to change things around to have a better hiring process and work environment. A process that is more adapted to today's market and allows you to retain the best talent for your organization.