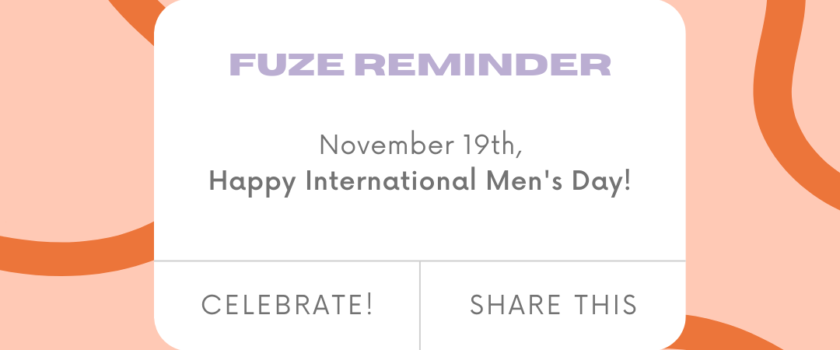 Internationals Men's Day 2021
Today is International Men's Day, a day observed globally, to acknowledge the positive value that men bring to the world. This year, the theme surrounding International Men's Day is: Gender Equality is the Goal. Not Female Dominance.
In acknowledgement of International Men's Day, we have decided to highlight three Fuze men who have made a positive and impactful difference at Fuze this year.
Angelo Pino
It's no secret why our President and Founder made the list. From one-on-one coaching, to his open door policy, our Prez is always willing to lend an ear, provide feedback and support our craziest endeavours.A father of three, successful entrepreneur and avid golfer, Angelo's support and contribution to his family, friends and employees is exactly the type of commitment to be celebrated and highlighted on International Men's Day.
David Tassone
Oh, where to start? Our David is one of a kind. He is always laughing and bringing joy to those around him. From his quirky comments, to his infectious smile, one chat with David can change anyones mood.A team player, a soccer player but the farthest thing from a player (haha – see what we did there) David is number two on our list.Never change David!
 Manpreet Japra
Last but far from least, Manpreet Japra, the Director of IT recruitment in Mississauga, welcomed his second child, a baby boy into the world this year. We have no doubt that Manny will raise his son to be exactly the type of man that he is.Again, from all of us at Fuze, congratulations Manny, on your baby boy!
That sums up this year's highlight of our top three Fuze men.
To not take away from all the other wonderful men and their contributions, we encourage you to share your own stories of the men of Fuze on social media and use the hashtag: #InternationalMensDay