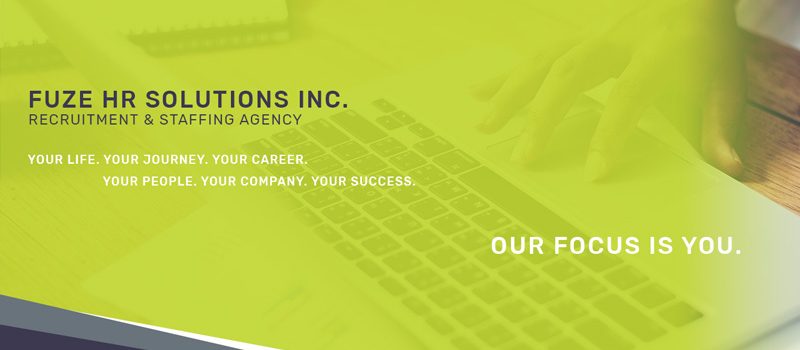 Fuze HR launched their new website on April 2, 2018
The goal of the revamped website is to deliver a better user experience and making information about our services more accessible to both job seekers and clients.
The website is divided into 2 main sections, one side for candidates and the other for clients. Both sides have the necessary information tailored to the respective audience. For the candidates, our website includes:
The newly designed job board
Frequently asked questions by candidates
A detailed explanation of our candidate process and the importance of finding the best match between the candidate and the employer
Tips on how to ace an interview, how to do your research on your employer, etc.
Differences between permanent and temporary/contract work
As for the client's side, it includes:
Information about our recruitment services

Payroll services
Guaranteed hire policy
Temp-to-perm hiring

All about our specialized divisions
A detailed explanation of our hiring process
and much more.
The candidates can now have a better candidate experience because of improved functionalities, such as the refined search bar on the homepage, the improved search on our job board and the overall user experience of the website. Compared to the previous website, the new one is designed to provide as much necessary information for both clients and candidates. Candidates can now have access to additional details on our services, such as a detailed candidate process page. In addition, Fuze HR aims to provide valuable information to job seekers in order to facilitate their job search by providing the candidate with all the necessary information they are seeking.
On the clients' side, we added supplementary information on our added-value services, hiring process and additional information on our specialized divisions with the goal to enhance our user experience. Clients are invited to contact an account manager whether they require to fill a vacant position with our assistance or for any questions or concerns about any of our services.