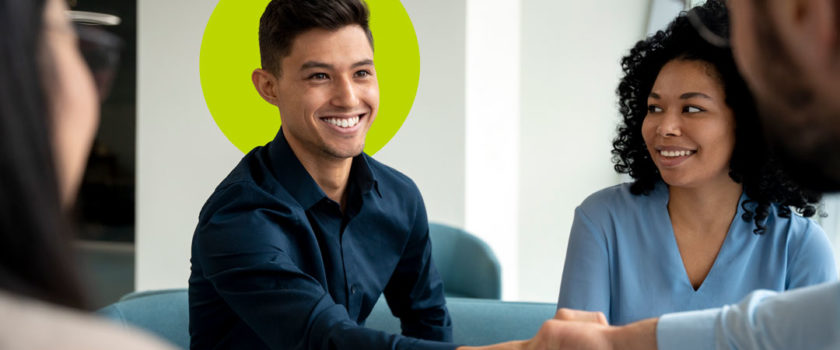 Talent First: A Deep Dive into the 2023 Talent Experience Report
We all know that great experiences can make our lives better, whether it's a memorable vacation, a delicious meal, or even a fantastic movie night. But have you ever considered how great talent experiences and employer brand can also lead to great hires for your company? Well, we've got some exciting insights to share with you from the recently published 2023 Talent Experience Report by iCIMS, the talent cloud company. Get ready for a journey into the world of talent acquisition and how it impacts your bottom line!
Major points we learned about 2023 talent experience report:
The Power of a Positive Talent Experience
Imagine this: you're a job seeker on a quest to find your dream job. You apply to a few positions, but one company's application process leaves you in the dark with no updates or communication. Frustrating, right? Well, you're not alone! According to the report, a whopping 80% of job seekers share your sentiment. In contrast, employers who maintain transparent communication with applicants can significantly enhance their brand perception.
Personalized Touchpoints: The Name of the Game
Now, let's talk about personalization. In today's fast-paced world, job seekers don't want to spend months on a job hunt. A staggering 72% expect the entire application process, from submission to offer, to take three weeks or less. To meet these expectations, employers must provide personalized touchpoints. Think relevant updates, job recommendations based on skills, recent company news, and employee videos. It's like a tailor-made job search experience, and candidates love it!
Meeting Talent Where They Are
Communication is key in any relationship, even between talent and employers. Did you know that 47% of job seekers prefer text messages as their primary communication method? Surprisingly, phone calls rank at the bottom of their list. Meanwhile, email isn't obsolete – 36% of respondents are more likely to engage with emails that match their skills and experience. So, it's all about adapting your communication style to suit your candidates' preferences.
AI: The New Frontier in Hiring
Now, here's something exciting: artificial intelligence (AI) is making waves in the world of recruitment. A surprising 40% of people are open to using AI in the workplace, with 17% already having used it to create resumes or cover letters. This growing interest in AI technology, combined with recruiters' need for efficiency, opens up exciting opportunities for integrating AI into the recruitment process.
Empowering Career Growth
Lastly, let's talk about career development. A significant 64% of respondents revealed that their managers don't proactively discuss career paths or skill development. To retain top talent, companies should focus on providing support and guidance for employees to grow within their roles, opportunities for advancement, and chances to acquire new skills. After all, a happy and fulfilled workforce is more likely to stay with your company.
In the words of Jess Von Bank, global leader at Mercer | Leapgen, "It's not about 'consumerizing' the entire experience — it's about humanizing it." Technology can help streamline these processes and make job seekers feel like part of a brand community.
So, there you have it, folks! The 2023 Talent Experience Report highlights the critical role that a positive talent experience plays in your company's success. By adopting these insights, you can transform your recruitment process into a seamless and enjoyable journey for both internal and external candidates. Happy hiring!